Please help us in our fundraising efforts by clicking the image below and following the directions.
Greetings from Troop 357 in Ballwin, Missouri! We are still developing our Internet presence, so please be patient as we transition.
Most of our information is contained in ScoutTrack, the online advancement tool we use. Access to that data is limited current members of the Troop. Public information is available through the links on the left.
If you are interested in joining boy Scouts, please click on the "Contact Us" button to the left.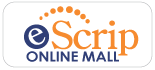 Badge images courtesy of http://www.escoutinggraphics.com/ART_BoyScouts_Rank.htm